The 41st On-Property Ram Sale was held Wednesday, 25th September, 2019.
The 2019 catalogue is available for download via PDF. Please click on the button below to download.
2019 Sale Catalogue – Click here
2019 Sale Report
33 registered buyers. 127 Rams sold of 130 offered. Top price of $20,000 for an average of $2,760.
39 Horn Merinos topped at $15,000 and averaged $2,760. 17 Horn Merinos from Pens of Three averaged $1,647.
60 Poll Merinos topped at $20,000 and averaged $3,175. 11 Poll Merinos from Pens of Three averaged $2,750.
Top ram, Lot 3, was purchased by Aaron & Ron Granger of Rogara Poll Merinos, Goulburn. The ram had caught their eye during the year around the show circuit.  He is a half-brother to the ram sold earlier for $51,000 at Hamilton (O-447).  Both rams are by Walloaloo Park 422 out of 'Desmond' ewes.
Top priced Horn ram, Lot 33, was purchased by Mark Wettenhall of 'Cara', Jerilderie for $15,000. The ram was selected for both wool and meat traits.
Lot 20 went to Hamilton Run Poll Merino Stud, Jamestown, S.A. for $14,000.
Volume buyers were Brewarrana Holdings of Nathalia, Vic., who bought 18 rams from the pens and 12 grade rams after the sale.
JW and AJ Caldwell of Young bought 15 rams for an average of $2,420 and the Sleigh family of Jerilderie took home 14 rams at an average of $2,700.
Henwood family 10 rams averaged $2,150 plus 6 grade rams @$1,000.
Maurice and Nancy Hicks 12 rams @ $2,700 average.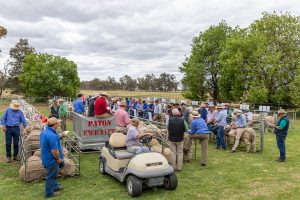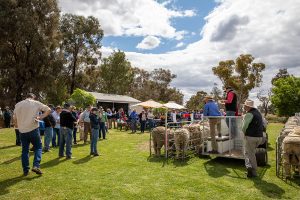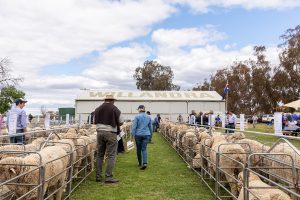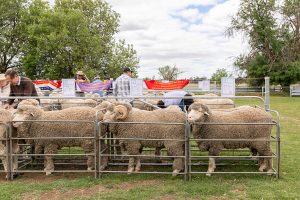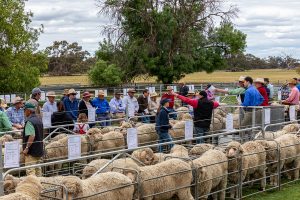 2019 Willandra Sale Photos. Photo credit: Annabel Lugsdin- Bel's Rural Photography