Willandra's first On-Property Ram Sale was held in 1978 and was one of the very first to be held – and we are still selling today.
The first sales were based on big numbers of flock rams in pens of 20. Back then the young rams were shorn as lambs in early December and were shorn again in early May. They were fleece weighed and micron tested at the second shearing. Prior to Ram Sale they were all visually classed and put into types and grades. Those with above average fleece weights and below average microns were identified with a coloured dot. A premium was placed on the identified rams.
I guess this was a forerunner to the ASBV's and EBV's of today. It was a time of low prices for fine wool and with their low wool cuts these breeders were looking for somewhere to go to improve their bottom line. The Willandra sheep were receiving a lot of publicity.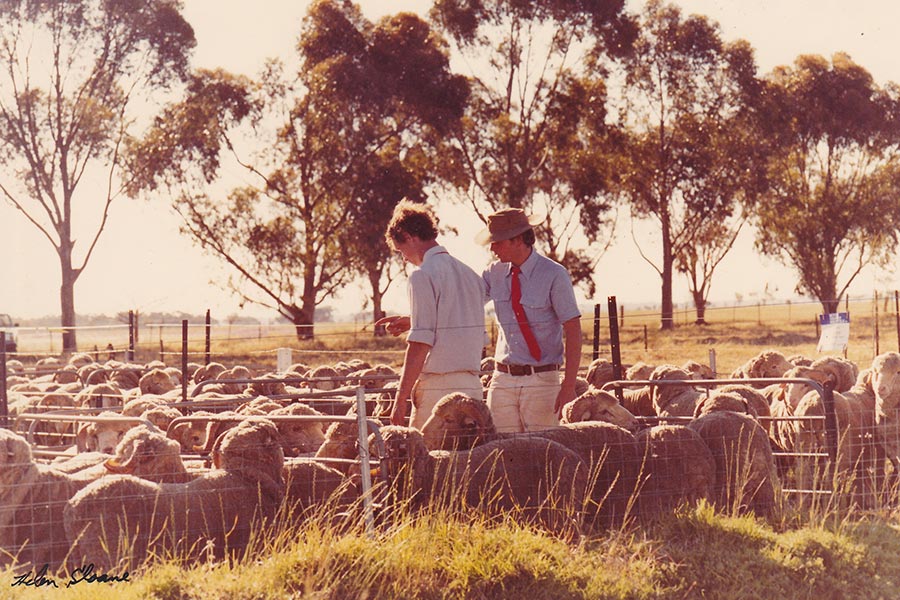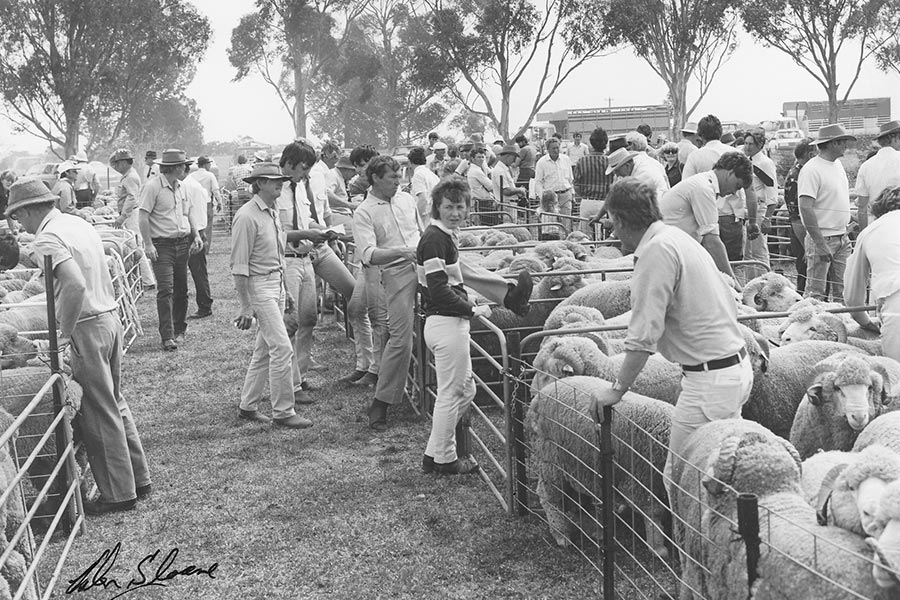 They were doing well at the shows and were heavily involved in the development of laparoscopic insemination. The first commercial A.I. programme using frozen semen was carried out at Willandra. Ram buyers flocked to the Willandra On-Property Sale.
It was quite a phenomenon with buyers coming in droves and they fought over the rams. To stop the buyers from getting in the way while penning the rams, we locked the gate and there would be a queue three quarters of a km long.
The excitement culminated in 1988 when 500 rams were penned for auction, as well as further rams penned in grades alongside. 610 rams were sold for a gross of $525, 400 in three hours. (The good old days!!) This remained as a record for an On-Property Sale for many years and has only been bettered recently!